Good morning,
A leaked White House taskforce report has described the Trump administration's efforts to control coronavirus as "inadequate". The report warned of "aggressive, unrelenting, broad community spread across the country, without evidence of improvement but, rather, further deterioration", saying that "current mitigation efforts are inadequate and must be increased." The leak came as the US passed the grim milestone of 250,000 deaths from coronavirus. For the past two weeks more than 100,000 people have been infected every day, with the country recording soaring cases in almost every state.
While the figures make for bleak reading, there is cause for hope, writes Ed Pilkington. Two vaccines are looking promising, Biden is heading to the White House and some Republicans are breaking away from Trump's policy of denial.



[Biden] will come into the White House armed with a mandate from voters to put tackling coronavirus as top priority of his new administration, having made it the centerpiece of his presidential campaign. Early indications are that he fully intends to follow through on that electoral promise.
Trump is "pathetic" for sacking his cybersecurity chief, say Democrats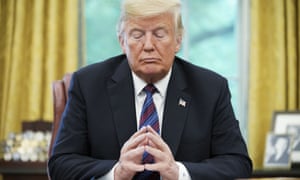 Trump was widely condemned by his opponents yesterday for sacking the cybersecurity official who refuted his baseless claims of voter fraud. House Democrat Adam Shiff described the move as "pathetic and predictable from a president who views truth as his enemy". Despite the criticism, and almost total lack of success, the president is pushing on with his crusade to overturn the election result, issuing new requests for recounts and continuing to press on with lawsuits over so far totally unsubstantiated allegations of voter fraud.
A senior Biden adviser has been criticised for his ties to oil and gas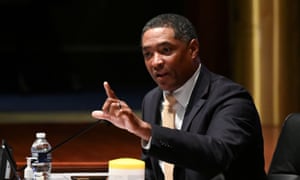 Climate activists have expressed concern that Joe Biden's climate action will be hindered by the appointment of Cedric Richmond, a Louisiana congressman who has ties to the oil and gas industry. The Sunrise Movement, a youth-led climate group who were instrumental in drumming up support for Biden during the election, described Richmond's hire as a "betrayal".
But the obstacles to climate action are far bigger, argues Robert S Devine, who says that the US needs a thorough overhaul of the current market system to tackle the crisis. One major flaw is poor communication, he argues, which leads consumers to buy products with hidden environmental and ethical costs, and another is a lack of incentive for businesses to produce public goods.



"Free-enterprise disciples view most efforts to use our collective judgment to shape the economy as central planning that will foul the gears of the market. But banishing judgment about how to allocate our resources will result in a world with plenty of video game consoles and fashionable shoes and precious little biodiversity and climate stability."
In other news …
Stat of the day: BME people are three times as likely to die from Covid-19 as white people
Black, indigenous and Latino Americans are dying from coronavirus at at least triple the rate of white people, after age adjustments, according to Amp Research Lab's Color of Coronavirus project. Black Americans and Indigenous Americans are the only two ethnic groups with more than 100 deaths per 100,000 people. This piece examines the key stats on the coronavirus pandemic so far, from the victims to the response.
Don't miss this
Joe Biden's election provided relief for LGBTQ+ people, as he promised to undo years of repressive policies by the Trump administration. However, advocates and civil rights leaders are urging Biden to go further than just reversing the damage, calling for an expansion of protections and opportunities for LGBTQ+ people.
Last Thing: California sea otter aims high
A sea otter off the coast of California has been pictured trying to eat a horn shark, in the first captured event of its kind. Sea otters typically eat invertebrates including clams and crabs, but this adult female had bigger visions. The remarkably optimistic attempt was captured by Sea Otter Savvy, a non-profit organisation, but did not end in victory for the otter. "Not surprisingly, while some nibbling may have occurred, the prey was not consumed," theorganization said.
Sign up
First Thing is delivered to thousands of inboxes every weekday. If you're not already signed up, subscribe now.
Source link