Health Secretary Matt Hancock says increasing numbers of people in England are seeking tests when they don't have any Covid-19 symptoms.
He said this "inappropriate" use of the system was making it harder for people who needed tests to get one.
It comes after the boss of England's testing system apologised to people who were struggling to get tests.
The Labour leader Sir Keir Starmer called for the government to "accept there is a problem" and "get it fixed".
In the Commons, Boris Johnson responded saying "we are working flat out to address all the issues confronting us today", adding that demand was "acute" and there were too many people requesting tests who did not have symptoms.
UK labs have reached capacity, meaning some people are struggling to book tests or being sent long distances to get one.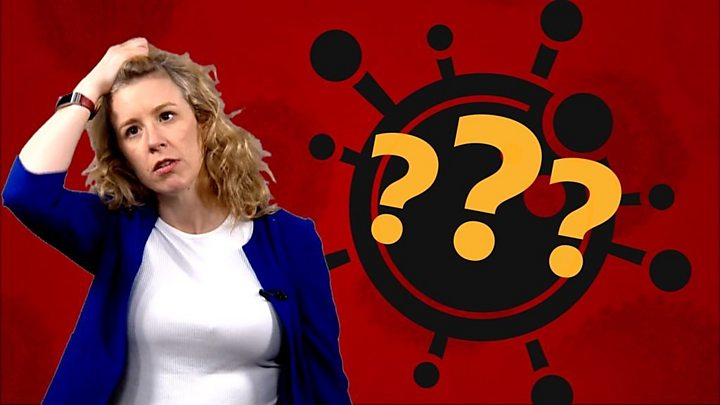 But Mr Hancock gave the example of one school who sent a whole year group for tests, which is "not appropriate", he added.
He also described how some people who were going on holiday had sought to get tests.
The free tests are available to people with symptoms of coronavirus – a fever, new and continuous cough or a loss or change in sense of taste or smell.
Claire Peposhi, who lives in north London, spent more than five hours online trying to order a home test kit for her eight-year-old son.
He had a cough and a slight temperature and had just returned to school.
She was offered testing 40 miles away from her home, but neither she nor her husband could get there, or afford the time off work.
"I have done nothing else this morning other than refresh the page," Claire says.
"I can't be alone in this."
Claire says a sudden surge in need for tests "was always going to happen".
"It's not a surprise there are more colds around when kids are going back to school."
'Increase in demand'
Mr Hancock denied the testing system was failing, pointing out the UK had the biggest testing system per head of population of all major European countries.
"Right now, we have the highest capacity for testing that we've ever had – increased compared to last week.
"And that testing means that we can find these cases, and therefore help keep the virus under control with the contact-tracing system as well.
"However, in the last couple of weeks we have seen an increase in demand, including an increase in demand for people who are not eligible for tests, and people who don't have symptoms," Mr Hancock said.
"We have seen an increase of about 25% of people who are coming forward that don't have symptoms and aren't eligible. They don't have a reason for it.
"I've even heard stories of people saying, 'I'm going on holiday next week, therefore I'm going to get a test'. No – that is not what the testing system is there for.
"We've got to be firmer, I'm afraid, with the rules around eligibility for testing."
'Staggering incompetence'
The BBC has asked the Department of Health and Social Care how the 25% figure has been calculated, but is still waiting for a response.
Labour's shadow health secretary Jonathan Ashworth said: "It beggars belief that after weeks of encouraging people to have a test if feeling unwell, ministers are seeking to blame people for simply doing what they were advised.
"With children returning to school and thousands returning to the office, it's obvious extra testing capacity would be needed.
"The fact ministers failed to plan is yet more staggering incompetence."
On Tuesday, the director of testing in England, Sarah-Jane Marsh said she offered her "heartfelt" apologies to people who could not get a test.
A new lab is due to open in Loughborough in about a fortnight, which will increase testing capacity by about a fifth.
Source link