The former president of the nation's largest teachers union has received endorsements from the Congressional Hispanic Caucus and dozens of national Hispanic organizations as she pursues the top job at the US Education Department in the Biden administration, report the Associated Press.
Lily Eskelsen Garcia, who was president of the National Education Association until September, has been calling members of Congress to build support for her candidacy. She has been courting Democrats and some Republicans, including Tennessee Sen. Lamar Alexander, who is chairman of the Senate education committee and a former education secretary.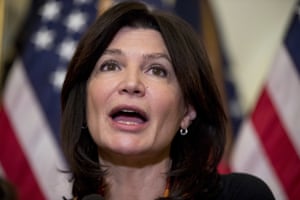 Her supporters have ramped up lobbying efforts on her behalf, urging president-elect Joe Biden to nominate her and, in doing so, appoint the first Latina to lead the Education Department.
In a letter to Biden on Monday, the Congressional Hispanic Caucus offered its "enthusiastic endorsement" for Eskelsen Garcia, saying her ties to Congress position her well for Senate confirmation. The caucus drew attention to Biden's proposals to confront racial disparities in education, saying Eskelsen Garcia has been pursuing that work for decades.
"Lily's long record of accomplishments, working across the political divide, and building and maintaining constituencies would make her an excellent Secretary of Education," according to the letter, which is signed by 23 members.
Last week she also received the endorsement of the National Hispanic Leadership Agenda, a coalition of more than 40 Hispanic civil rights and public policy groups. The coalition sent a letter to Biden on Friday calling Eskelsen Garcia the ideal candidate to steer away from the "destructive practices and policies of the Trump Administration."
Others widely seen as contenders to lead the Education Department include Randi Weingarten, president of the American Federation of Teachers; Sonja Santelises, the CEO of Baltimore City Schools; and Rep. Jahana Hayes, a Connecticut Democrat who was named the National Teacher of the Year in 2016.
Weingarten said Tuesday she has had conversations with the Biden transition team but is not campaigning for the nomination. "I am really honored by the mention, but I am just doing my work," she said in an interview.
Supporters of Eskelsen Garcia say her nomination would fulfill Biden's promise to install an education chief with experience working in public education. Nominating the former president of a teachers union would win Biden favor with public school advocates, but it could risk alienating education reform advocates who see teachers unions as an obstacle to change.
Eskelsen Garcia served on a White House panel for Hispanic education under former president Barack Obama, but she also sparred with his administration over its policies around standardized testing.
Jill Biden, a longtime community college professor and member of the National Education Association, recently said the union's advocacy was "critical" in her husband's victory.
Source link